COMPLAINT ASSISTANCE FOR CHILDREN
Information for children
Every child has the right to be heard in all cases that concern them. You have the right to express your thoughts and feelings about what is happening to you. If you have not been heard in a case concerning your health, education or where you are going to live, you can complain to the Parliamentary Ombud.
* Examples of what you can complain about *
* Examples of what you can complain about *
* Examples of what you can complain about *
* Examples of what you can complain about *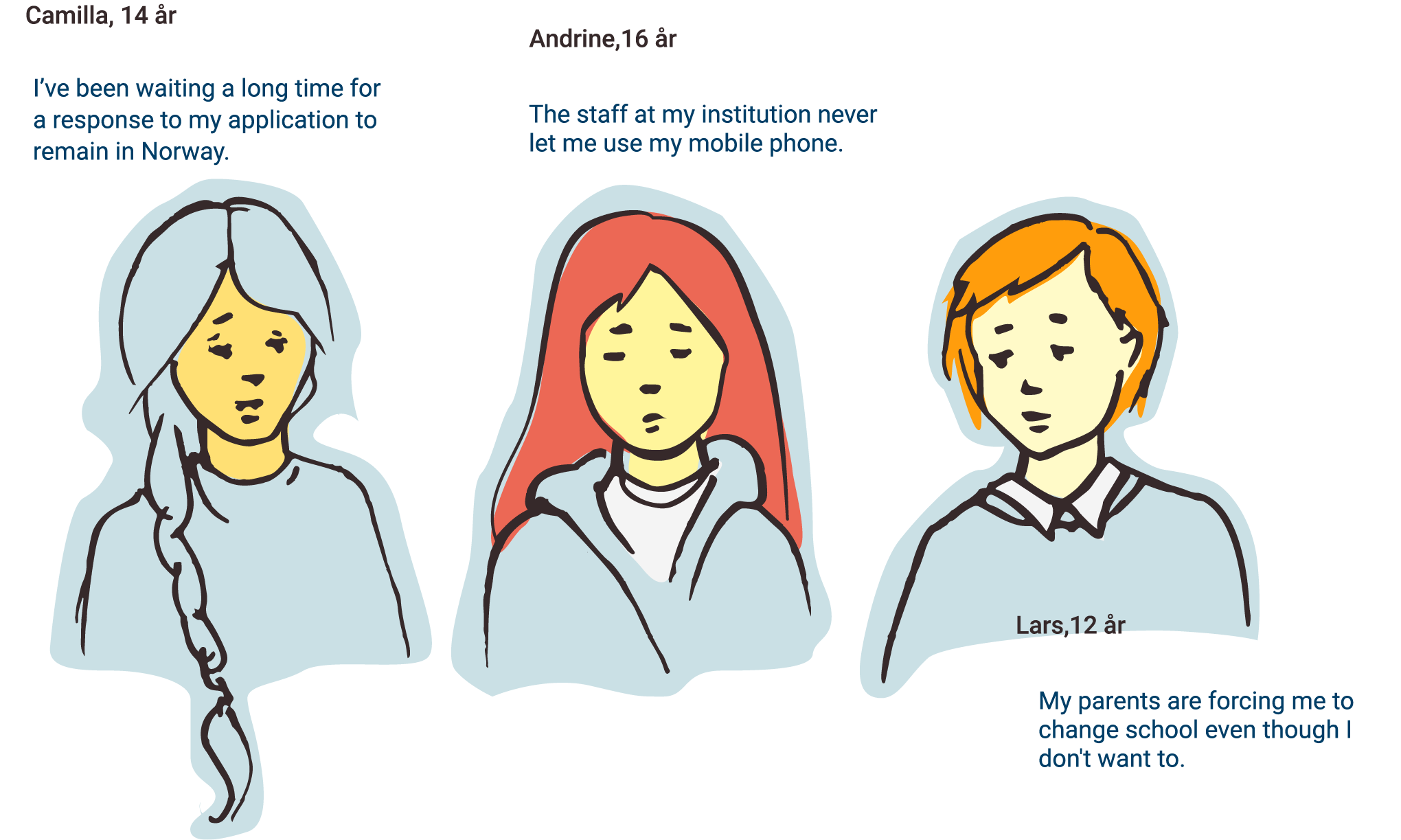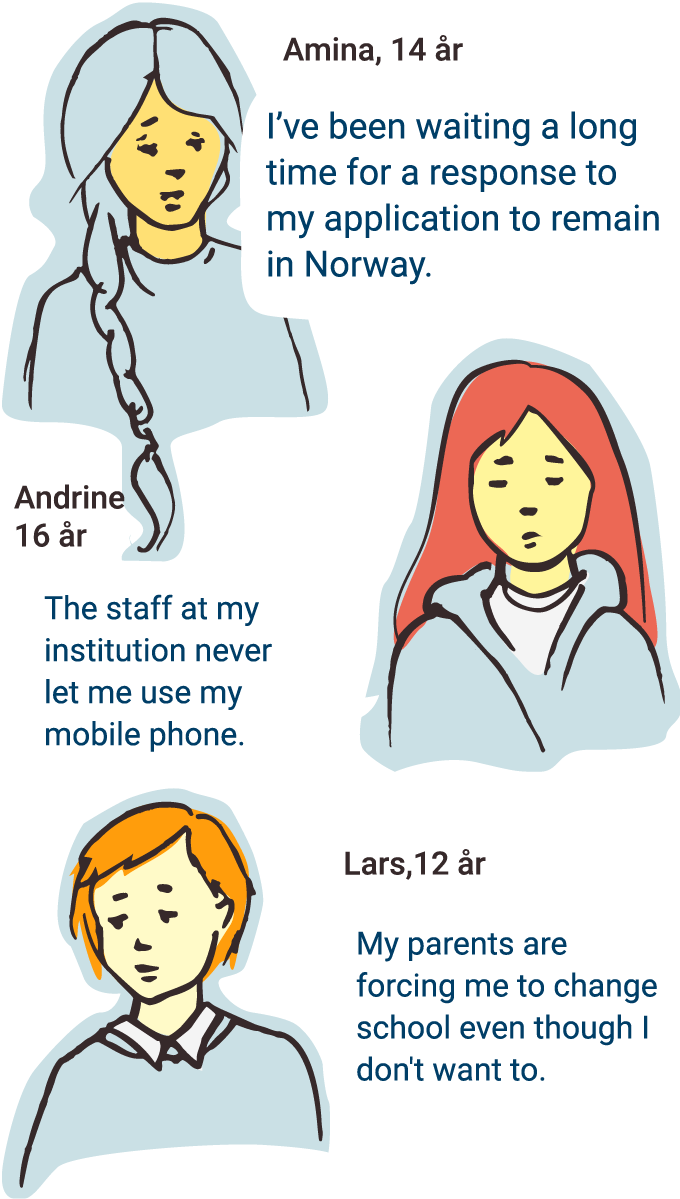 Camilla, 14 years old:
I've been waiting a long time for a response to my application to remain in Norway.
Andrine, 16 years old:
The staff at my institution never let me use my mobile phone.
Lars, 12 years old:
My parents are forcing me to change school even though I don't want to.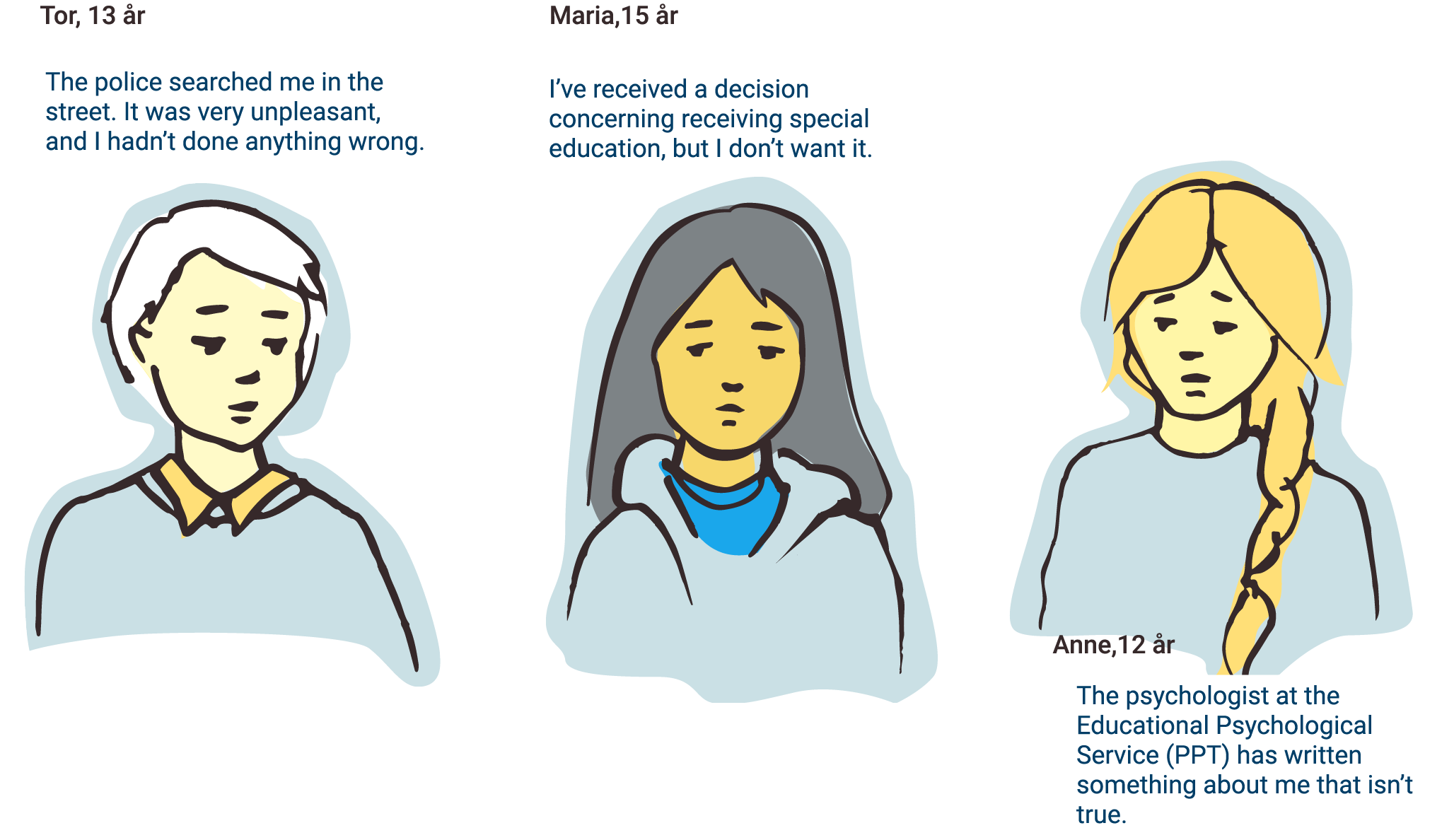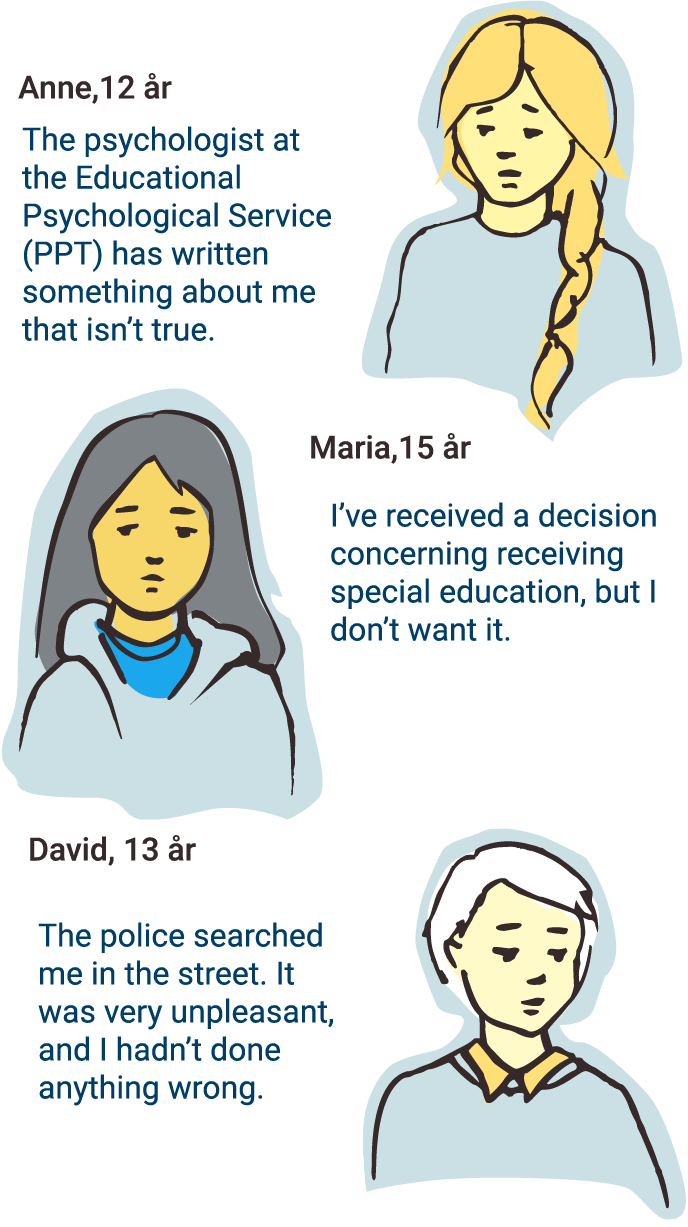 Tor, 13 years old:
The police searched me in the street. It was very unpleasant, and I hadn't done anything wrong.
Maria 15 years old:
I've received a decision concerning receiving special education, but I don't want it.
Anne 12 years old:
The psychologist at the Educational Psychological Service (PPT) has written something about me that isn't true.
What do you need help with?
What can you complain about?
how you're getting on at your child welfare institution
use of coercion by public employees
the child welfare service
the healthcare you are receiving
that you are not receiving the healthcare you need
breaches of confidentiality
education and how you're doing at school
It is best to submit a complaint to the County Governor first. If you are not satisfied with the response from the County Governor, you can then complain to the Parliamentary Ombud. Contact us if you are unsure who to complain to.
What can you not complain about?
pocket money
screen time
friends
shops
the courts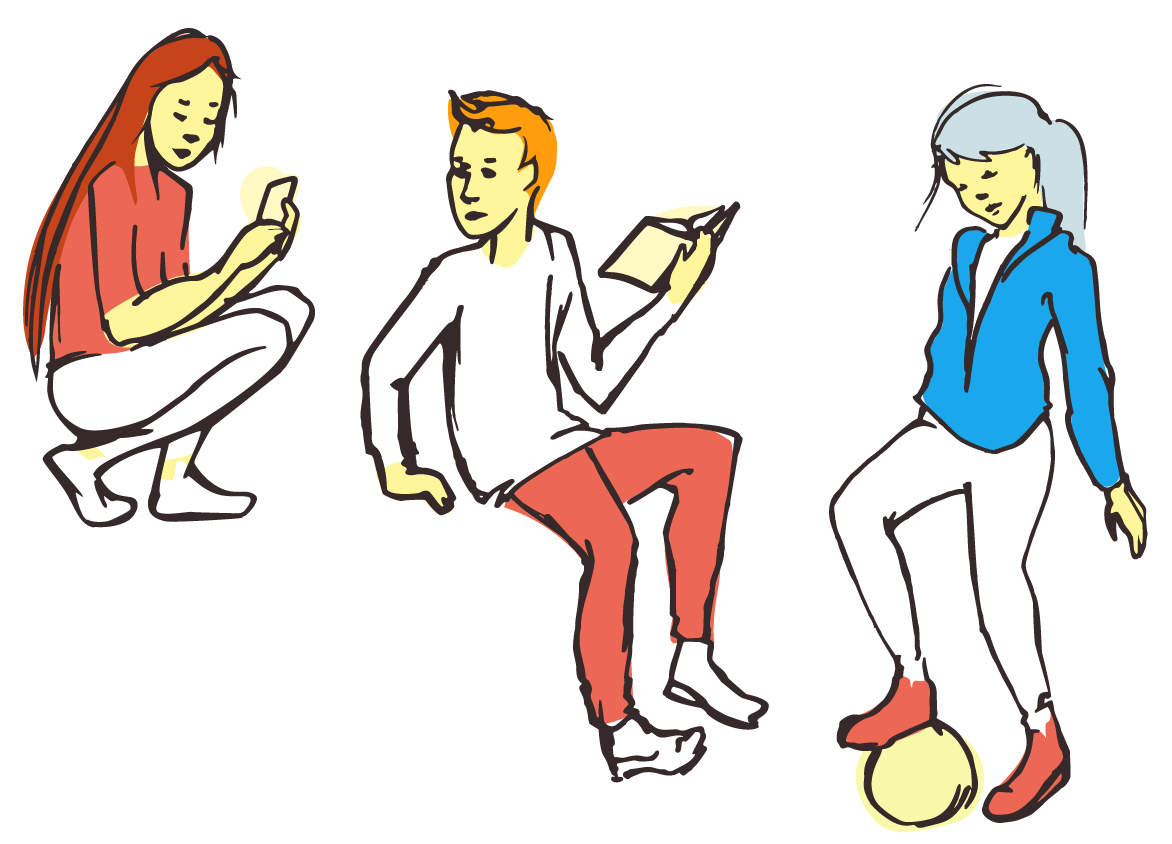 What happens when you complain?
We look into your complaint
We will look into your complaint, but it may take some days until you´ll receive an answer.
You receive an answer
As soon as we have looked into your complaint, you will receive an answer from us. We will contact you to discuss the way forward.
What happens next?
If we mean that someone has made a mistake in your case, we will ask them to correct it.
Contact us via our contact form if you are unsure about whether you can complain to us.
If you want to submit a written complaint, you can fill out our complaint form (you do not need to fill in all the fields, only those with asterisks):